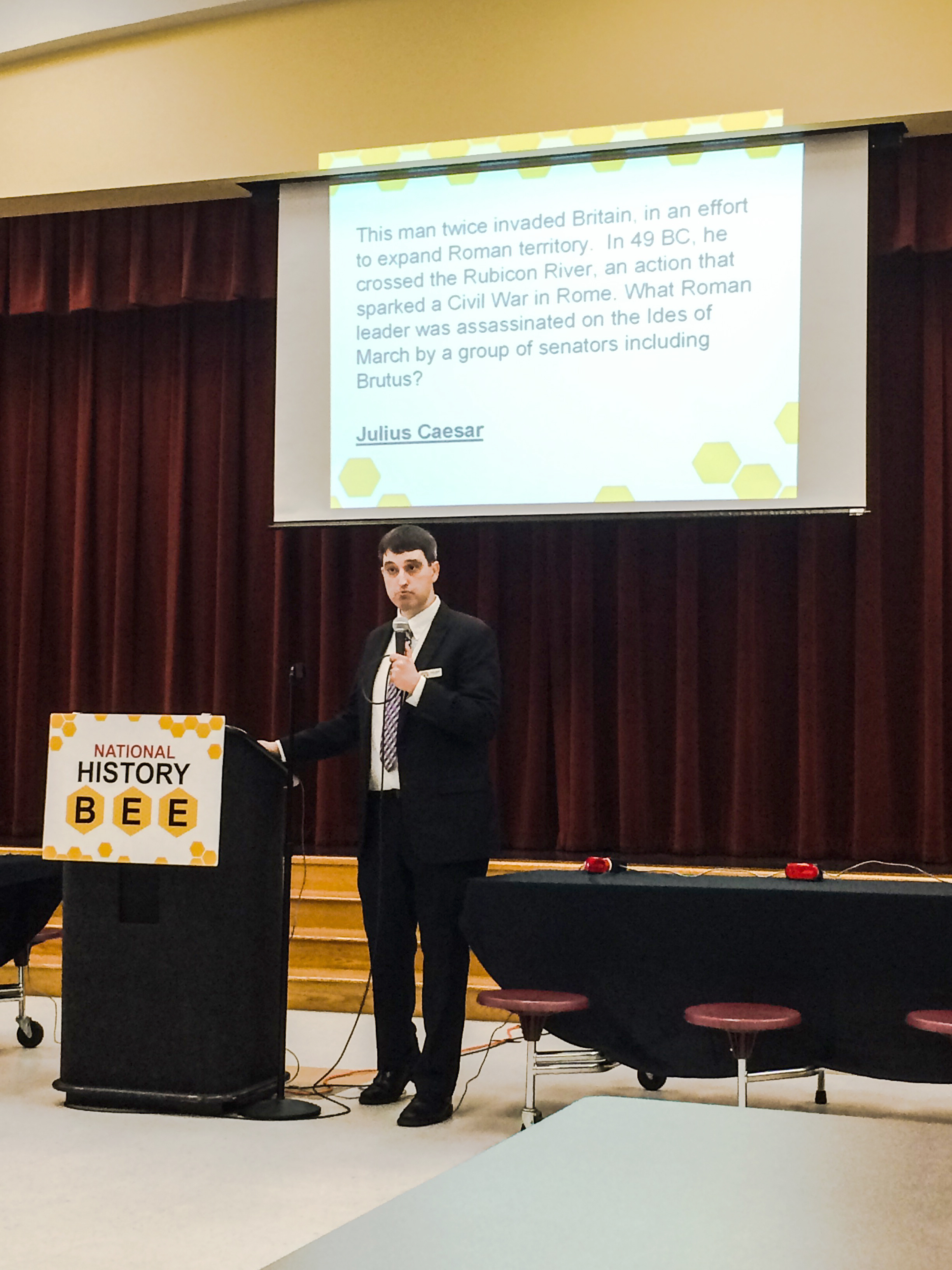 Last Wednesday, Hexco staff drove to the Houston Regional Finals of the National History Bee (NHB). The competition—not to be confused with the National History Bowl, which is a team event—was divided into elementary and middle school tournaments and held at Seven Lakes High School. There, we were met by Eric Huff (pictured on the left) and the wonderful NHB staff, who were kind enough to give us an "all-access pass" tour of both the Houston and Austin events and a taste of what the History Bee is all about. Never heard of the NHB? Here's the basics:
Students who wish to participate take the Online Regional Qualifying Exam (ORQE) and those who score well compete in 1 of the 37 Regional Finals.
At the Regional Finals, directed by Eric and his staff during an intense 2.5 month long American road trip, students compete to qualify for the National Championships and the title of Regional Champion.
Regional Final participants compete in three preliminary rounds, consisting of 30 questions each. The goal of each competitor during this stage is to buzz in and correctly answer eight questions as quickly as possible. In accordance with the amount of time it took them to answer, bonus points are awarded to students who answer eight questions. The top 10 scorers of the preliminary rounds advance to the championship round and compete for the title of 'Regional Champion.'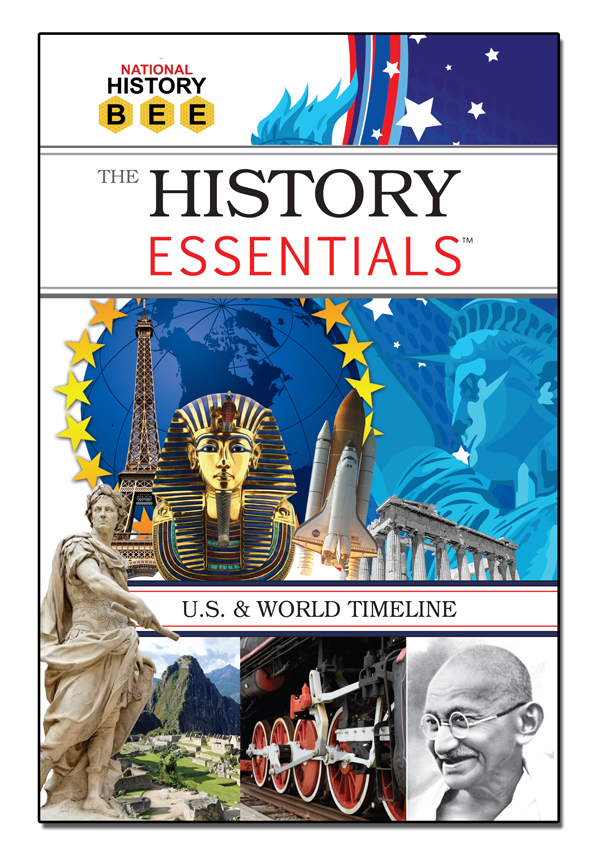 What type of questions do NHB contestants face? A wide variety of both world and United States history topics are broached. All questions are several sentences long, formatted to begin in a "What [insert noun]" format, and progress from specific informative statements to a general question.
Of the top 10 middle school contestants, William Golden claimed the title of Regional Champion in Houston on Wednesday, while Hollins Randolph captured the win Thursday in Austin, Texas. These exceptional Regional Champions and their top scoring peers received invitations to attend the National Championships on Memorial Day weekend in scenic Louisville, Kentucky. While the Hexco staff headed home Friday morning, the History Bee staff completed their Texas roadtrip with an event in Dallas. Safe travels to Eric and crew and best of luck to regional competitors as the NHB continues its cross-continental journey.
Interested in learning more about the National History Bee or Hexco's fact-packed new book, which serves as the NHB-endorsed study guide? Click here to order the new History Essentials Book, give us a call at 830-367-3825 or shoot us an email at hexco@hexco.com.