UIL Accounting Practice Packets
UIL Accounting Practice Packets
UIL Accounting Practice Packets
Shipping:
Calculated at checkout
---
Product Description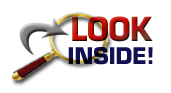 UIL Accounting Practice Packets contain six 80-question tests with a student answer sheet, answer keys, solutions to the more difficult questions, and scoring sheets to quickly calculate student scores.
UIL Accounting Practice Packets from the the years 2010-2012 are only $63 per volume (Practice Packets may be copied for group testing, but may not be shared or sold to outside schools or individuals)
2012 - FALL (Avail. Jan. 2013 - items out of stock will be shipped when available; if ordering, please make sure your ISD allows backordered items)

2012 - SPRING - NEW!

2011 - FALL

2011 - SPRING

2010 - FALL

2010 - SPRING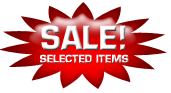 The following Accounting Practice Packets are part of our inventory reduction sale and are half-price while supplies last! An ideal option for serious coaches, students, and parents who are expanding their UIL Accounting practice library! Add any of the following items to your cart using the drop-down menu and price will reflect the 50% off price --only $31.50 each!
SALE!

2009 - FALL

SALE!

2008 - SPRING

SALE!

2007 - FALL

SALE!

2007 - SPRING

SALE!

2006 - FALL

SALE!

2006 - SPRING

SALE!

2005 - FALL

SALE!

2005 - SPRING

SALE!

2004 - FALL
---
Find Similar Products by Category
---
Customers Who Viewed This Product Also Viewed