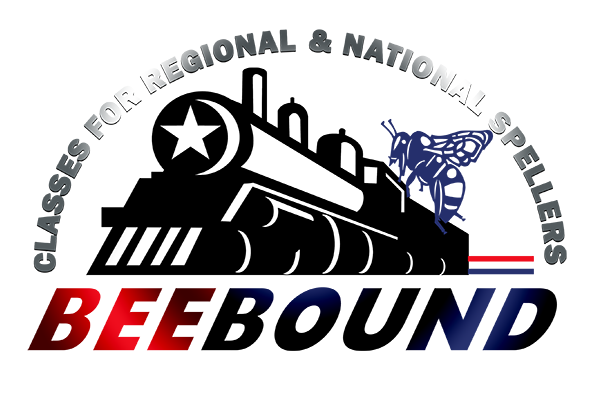 OVERVIEW - Bee Bound is an intensive 12-week regional and national e-prep course. This is the mother lode of material given for any Hexco course.

Download Information - Coming Soon!

STARTS: TBD for during or after Christmas 2017 OR the first week in January, 2018.
TUITION: $3200 for 12 sessions of online group coaching plus assignments
Get on the waiting list for the Bee Bound course coming this winter!
CALL: 830.367.3825 or Toll free 800.391.2891
EMAIL: hexco@hexco.com
INCLUDES: Coming soon!

Thank you again for the coaching, the guidance, the access and the support! We are no less excited for our third year of participation in the Oral Bee and look at this as an ongoing wondrous journey for which we're grateful, regardless of outcome. Certainly for the word nerds in our family, this is a scintillating endeavor! ~C.L.
Personal coaching is non-refundable once you begin the program due to a limited number of slots available and the time it takes to customize sessions in advance. A non-refundable deposit is required.